Congratulations to an aikidoka promoted in September 2023!
David Hassenzahl, Shodan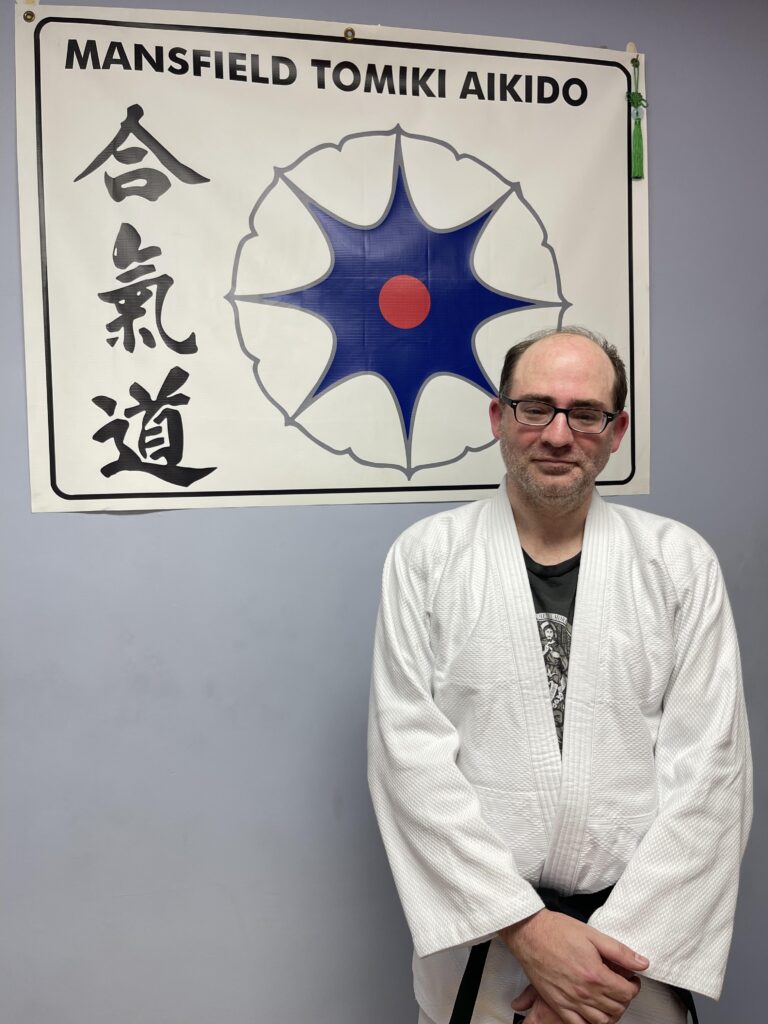 David Hassenzahl, of Mansfield Tomiki Aikido Club (Bob King, 7º Dan), successfully tested for shodan (1º) in September 2023. David is a current student of Bob King but also trained under Moe Stevens. From Bob, "David is a wonderful senpai, always as enthusiastic to work with the youth students as well as the adults. His understanding of koryu techniques and his medical expertise (he is an RN) add to the depth of the dojo's instruction."
To be promoted to the rank of shodan, you must train more than 100 hours after promotion to ikkyu (brown belt) and be sixteen years of age or older.